This Statistic is from America in 2018 and relates to all drugs including Heroin, Morphine, fentanyl and fentanyl analogues (other synthetic narcotics). We take a look at prescription and non prescription drug deaths in the UK and ask could some of them have been prevented?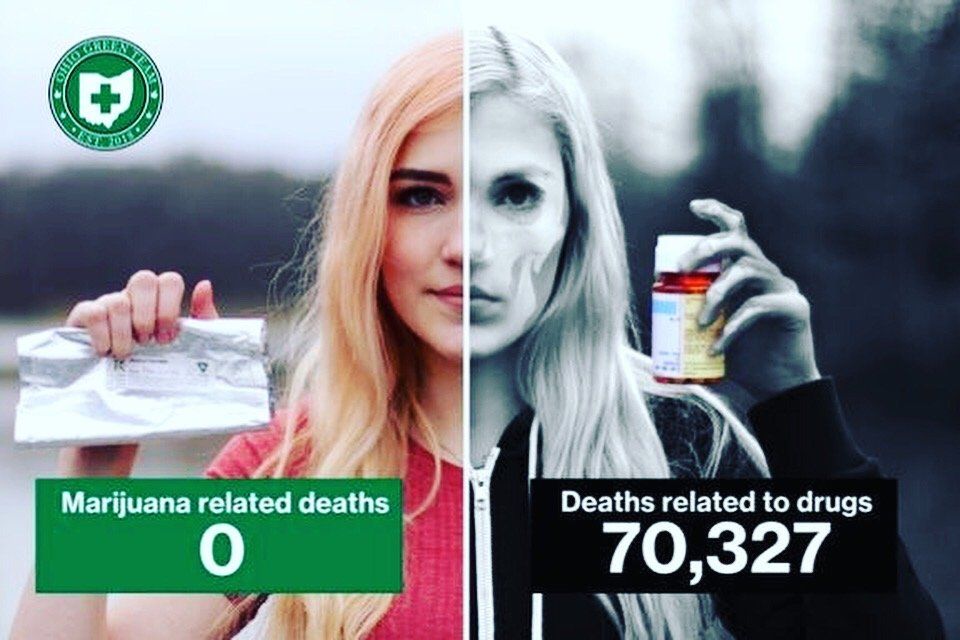 So whats the story in the UK?
Many will think of overdoses as referring to illegal substances, the reality is that a huge number of drug deaths in England and Wales are caused by prescribed medication. We believe that many cases could have been avoided and our loved ones may still be with us today, if instead of taking what we are prescribed without question for certain Ailments that we know through research and study Natural Products such as CBD can help with and in some cases eradicate all together, that maybe we should take the time to give Natural Non Toxic Natural Remedies a try first.
This clearly depends on the type of illness we are talking about, but just take a look at the list of Medications below and ask yourself do i really need to pump those medications in to me on a daily basis or is there in fact a non Toxic beneficial Alternative?
At Beneficial Herbs we are not doctors nor do we ever profess to be, but what we do know is that there is plenty of scientific evidence and an abundance of patient reviews that prove CBD when taken correctly can massively improve peoples quality of life in a variety of Ailments and it is completely non toxic and non psychoactive.
Antidepressants
Antidepressants were responsible for 484 deaths in England and Wales in 2017, with almost half this number in the 50+ age group. The UK ranks joint 7th in a list of the most depressed countries in the developed world and Antidepressants have been shown to raise the risk of suicide – this is of particular concern given the rising number that are being prescribed to children.
Paracetamol
This seemingly harmless medication caused 218 deaths in 2017, and is one of the substances most associated with deliberate overdoses by young people. Death can occur either from either overdosing or long-term liver damage, and recent research even shows that toothache could be fuelling overdoses.
Tramadol
A strong painkiller in the opiate family, Tramadol caused 185 deaths in 2017. It's a highly addictive prescribed medication that, it's claimed, is the drug of choice for Britain's rugby players, and has been linked to an increased mortality risk amongst osteoarthritis patients.
Codeine
Available only via prescription in its pure form, but available over the counter when mixed with paracetamol, ibuprofen and other drugs, codeine was directly linked with 156 deaths between 2017 and 2018. With the prescription of Opioid painkillers doubling over the last 15 years, it really is unsurprising that this figure is so high.
Zopiclone/Zolpidem
Between them, sleeping pills zopiclone and zolpidem were involved in 126 deaths. It's suggested that other drugs are normally involved in these cases and the risk of death is increased with higher doses, and when mixed with Antidepressants.
While many will think of overdoses as referring to illegal substances, the reality is that a huge number of drug deaths in England and Wales are caused by prescribed medication.
Lots of other drugs such as Alcohol, Tobacco, Heroin and Morphine make up a much larger percentage of Drug related Deaths in the UK, but we wanted to focus on Common Prescription and non Prescription drugs that we often take without ever considering what they are doing to our insides (Liver / Kidneys) Yes they seem to help us in the short term and are a quick and easy go to for a quick fix. But if you take just a couple of minutes to look and read about the CBD Alternatives and give them a chance you may just get to live longer and feel better all at the same time.
Where to start and is it expensive?
Well no actually is the answer, yes if you buy the wrong product and use it incorrectly, But not if you buy a Legitimate pure product and take it as its meant to be taken, Dosage should always start at a low level and slowly be increased over time this is all explained in our free guide. This means that an average size bottle of say CBD Oil will Actually last you between 1 and 2 months obviously depending on the severity of the problem and how much is used. For example a slightly higher dose of the Products we Recommend would be something like 4 -4 -2 so 4 drops under tongue for 60 seconds to allow undiluted absorption into your blood stream in the morning 4 more later in the day and 2 at night. This is only an example
Reputable Manufacturers should offer Full Transparency be regulated and have a history of positive feedback from a variety of sources.
Once you have understood how CBD works and how it interacts with our body`s you will then have the knowledge needed to give yourself the best chance for CBD to work for and in Harmony with your body.
If you do decide to give CBD a try every product on Beneficial Herbs Site has already passed our strict policies and you can be sure you are buying the real stuff, Not a bottle of Syrup that other manufacturers are passing off as CBD in popular high street shops and Online stores.
We wish you well on your journey and we will advise you every step of the way for free if you need us too. Just send us a message in the strictest of confidence and we are more than happy to help.
"If We Improve Just 1 Persons Quality Of Life, Then It Has Been Worth It" Much love beneficial herbs